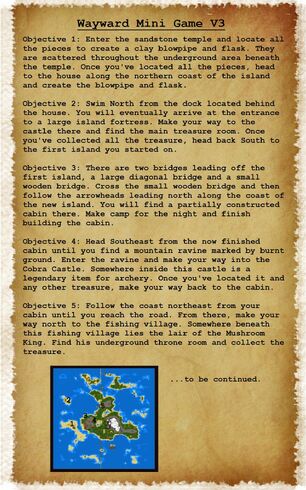 This is a page for user created content, such as game saves or challenge maps/minigames.
JamesIII's Wayward Minigame
This Minigame, or Challenge Map, was created by JamesIII.
More information, and a download link for the world save can be found here.
In order to save/load from a file, you must download the official mod to do so, here .